Alameda Fund 2019
Alameda Fund 2019
$22,290
of
$30,000
raised
To date, eight miles of sweet, sustainable trails have been built at Alameda Park. Trail Pittsburgh raised $44,000 to fund Alameda Singletrack Trails and our volunteers put in 3000 hours of labor from 2016-2018.
However, there is much more work needed to complete this trail network! Trail Pittsburgh stewards and volunteers partner with a contractor to build trails, and we need your help to pay for trail building!
To complete the singletrack trail system (10 miles), we need to raise an additional $30,000.  If you want to see world-class trails at Alameda Park, please donate today!  As Trail Pittsburgh is a non-profit organization, all donations are tax deductible.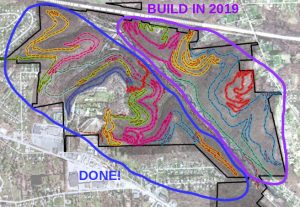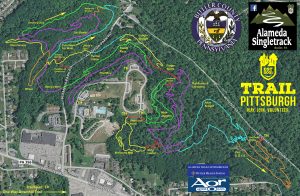 The official registration and financial information of Trail Pittsburgh may be obtained from the Pennsylvania Department of State by calling toll-free, within  Pennsylvania,       1-800-732-0999. Registration does not imply endorsement.