Interested in learning about becoming a Trail Steward? How about just learning about trail building techniques? If you answered "yes" to either of these questions, then come out for Trail Pittsburgh Steward Training 2019, which will be held at the One Hundred Acre House in South Park!
Join us in collaboration with the Allegheny County Parks Rangers to learn the basics of trail maintenance and trail construction.
Coffee and light fare will be provided during classroom instruction, followed by a pizza lunch before going out on the trails to get dirty and do some hands-on work.
Schedule
9:00 AM: Classroom instruction
11:30 AM: Pizza lunch
12:15 PM: Safety talk and tool instruction
12:30 PM: Hands-on trail work
2:30 PM: Wrap up, debrief, and enjoy a cold beverage
Suggested attire:
Long sleeve shirt, long pants, gloves, and work boots.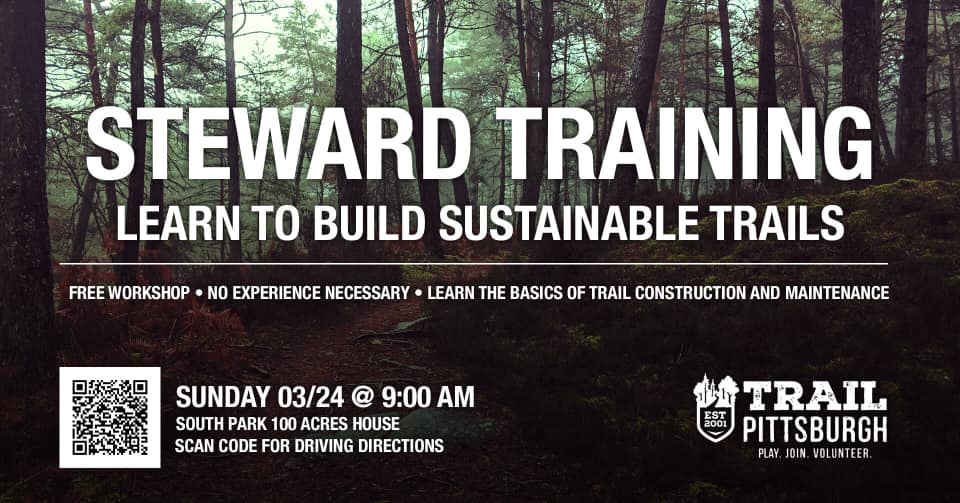 Bookings
Bookings are closed for this event.